NBA Rookies Who Are Poised to Become Superstars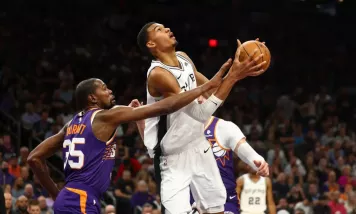 As the 2023-2024 NBA season tips off, the spotlight swivels to a new cadre of rookies, each brimming with the potential to etch their names into the annals of basketball greatness. This year's draft class is a mosaic of raw talent, poised to become the future luminaries of the National Basketball Association. Here's a glimpse into the lives and games of these burgeoning stars.
Top NBA Rookies Who Are Poised to Become Superstars
Victor Wembanyama: The 7-foot Prodigy
Victor's the talk of the league - a 7-foot-2 big man who moves like a guard! He glides down the court with ease, smoothly handles the ball, and shoots feather-soft jumpers. And that's just on offense! Victor swats shots left and right with his condor-like 7'9" wingspan. He's a basketball alien, doing things on the court that no one his size should be able to do. The future is incredibly bright in San Antonio with this once-in-a-generation talent. Victor has generational talent written all over him.
Chet Holmgren: The Skinny Shot Swatter
After missing last season with injury, Chet is back and ready to make a splash! He's a 7-footer who blocks shots with ferocity and rains down threes with a smooth stroke. With Chet roaming the paint, driving lanes in Oklahoma City will turn into dead ends quickly. His sweet jumper will create space for his teammates, too. A healthy Chet could be an absolute game-changer. He has the skills and length to impact both ends - the total package for a modern big.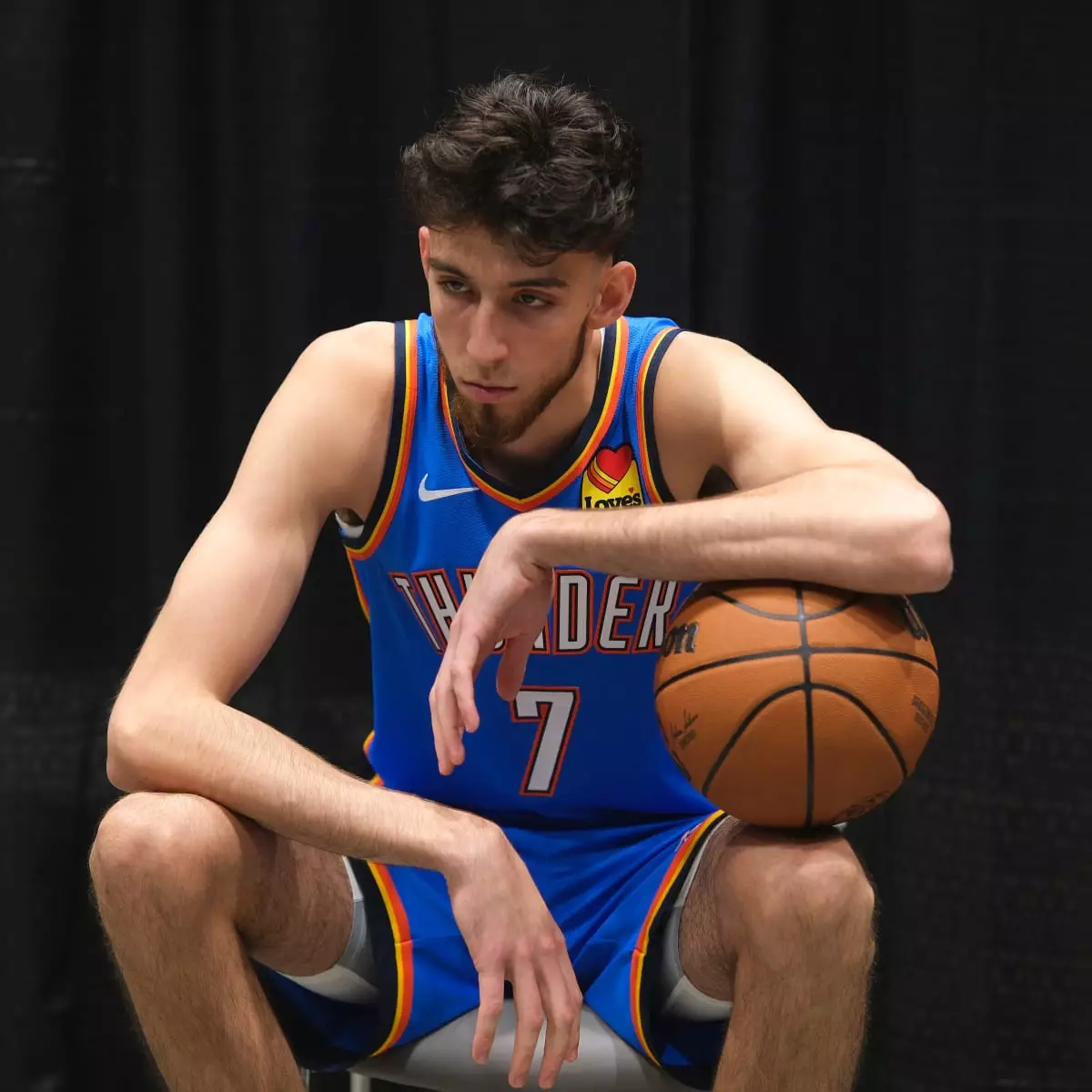 Source
Scoot Henderson: Lightning in a Bottle
Scoot is fast. Crazy fast. He zips up and down the court so quickly he'll give you whiplash. The Trail Blazers will have their track shoes on full-time, trying to keep up with this speed demon. Scoot can also jump out of the gym - get your popcorn ready for his highlight reel dunks! His athleticism is off the charts, and Scoot also has the ball handling and court vision to be an elite playmaker. This is one rookie ready to run the show.
Cam Whitmore: The Powerful Prodigy
Cam is a high-flying forward who will throw it down on anyone. He soars through the air for vicious poster slams and has a smooth jumper, too. Teams will soon learn not to leave Cam open! His NBA-ready body and freakish athleticism make him a rock-solid building block for the Rockets. If Cam develops his skills to match his physical tools, watch out!
Brandon Miller: The Shooting Specialist
Swish, swish, splash - the sound of Brandon's jumpers ripping through the net in Charlotte. He can stroke it from way downtown with the best of them. Brandon will have the green light to fire away and space the floor for the Hornets' offense. His size and rapid-fire shooting make him a constant threat. Brandon could quickly emerge as Charlotte's go-to scorer.
The High-Flying Thompson Twins
Amen and Ausar Thompson are about to take the league by storm with their athleticism. These bouncy brothers can jump out of the gym and hammer down dunks with authority. Their flashy style will bring fans to their feet in Detroit and Houston. Which twin will make the bigger splash? Get your tickets to this nightly aerial show!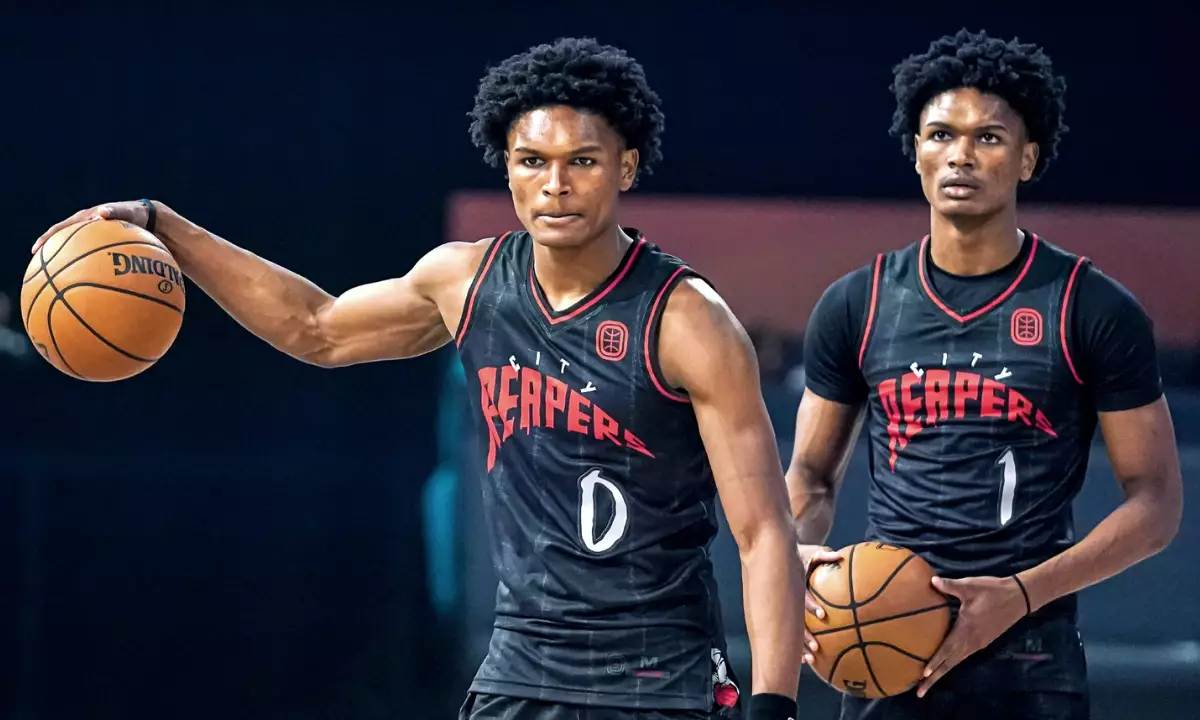 Bilal Coulibaly: The Defensive Anchor
Bilal is a defensive menace, gobbling up rebounds and rejecting shots left and right. He'll be the backbone of the Wizard's defense, locking down the paint with his quick feet and extremely long arms. Bilal's not flashy but makes winning plays. He provides a high-upside defensive cornerstone for a Wizards team in need of youth.
Jarace Walker: The Power Forward Bulldozer
Jarace is a wrecking ball in the paint. He tears down rebounds with authority and finishes through contact at the rim. With Jarace bruising down low, the Pacers will have an enforcer to battle with the big bodies of the East. His physicality and motor are perfect for the Pacers' blue-collar mentality.
Kris Murray: The Steady Senior
Kris is mature beyond his years, a steady veteran presence among the rookies. He knocks down jumpers, makes smart passes, and always hustles. You know what you'll get from the consistent Kris every night for Portland - solid shooting and defensive versatility. His experience and high IQ make him ready to contribute from day one.
Dyson Daniels: The Do-It-All Guard
A promising Australian guard, Dyson boasts a well-rounded game that could see him fill multiple roles for the Pelicans. His defensive prowess and ability to play both guard spots make him a valuable asset. Dyson's development will be crucial for New Orleans as they look to solidify their backcourt. He projects as an elite glue guy and jack-of-all-trades type player.
Bennedict Mathurin: The Scoring Machine
Bennedict Mathurin has the makings of an elite NBA scorer. The Pacers rookie can fill it up in a hurry with his quick-trigger three-point shot and crafty drives to the basket. Mathurin also brings intensity and energy to defense. His ceiling as a go-to 20-point-per-game scorer makes Mathurin a potential franchise cornerstone in Indiana.
Jalen Williams: The 3-and-D Specialist
Jalen Williams possesses the ideal modern NBA skill set - lights-out three-point shooting and staunch perimeter defense. The Thunder rookie has been a revelation so far, flashing a smooth jumper and ability to guard multiple positions. Williams is exactly the type of complementary piece contenders covet. OKC may have nabbed a future two-way stud.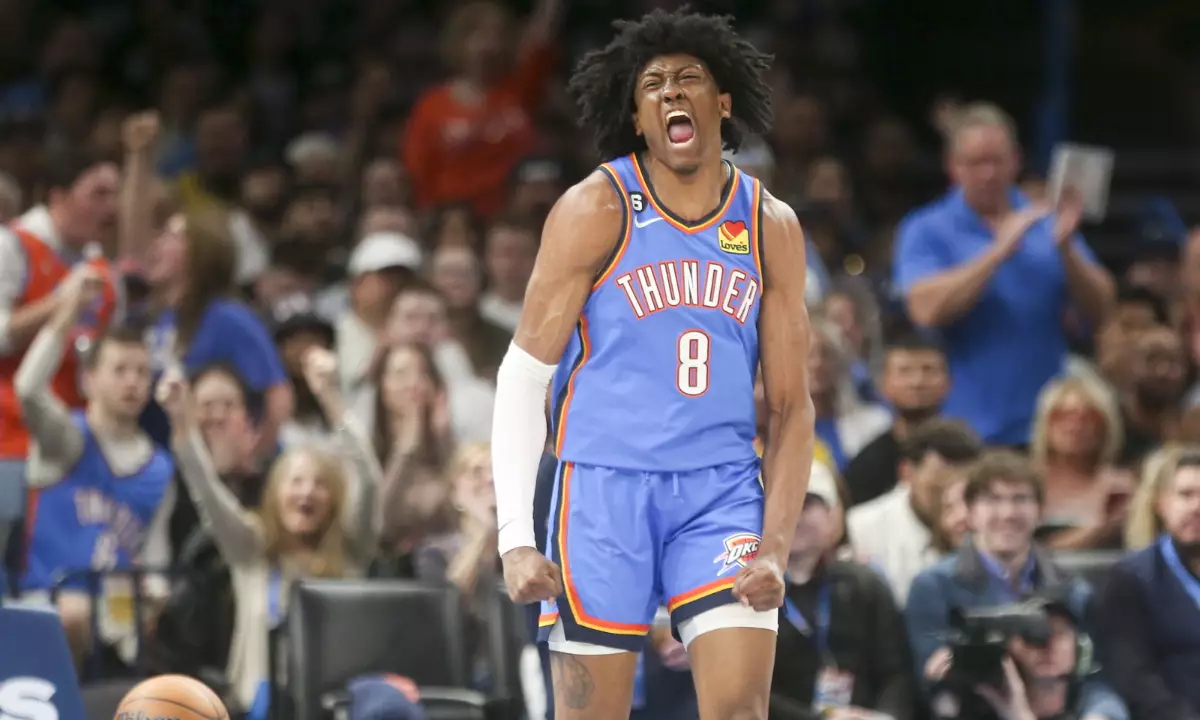 Jalen Duren: The Rebounding Machine
Jalen Duren is an absolute force on the glass. The Pistons' rookie devours every rebound with his strength, length, and motor. On defense, he provides stout rim protection. Duren's presence in the paint alongside Isaiah Stewart gives Detroit 48 minutes of muscle. He'll vacuum up missed shots and allow the guards to push in transition.
Ousmane Dieng: The International Intrigue
Ousmane Dieng brings an exciting international flair to the Thunder as a versatile French wing. His playmaking abilities and smooth perimeter shot are rare for a 6'9" forward. Dieng's potential versatility and talent make him an intriguing long-term prospect. The Thunder will be patient in developing this high-upside international talent.
Summing Up
The 2022 draft class is shaping into one of the best and most exciting years. Victor Wembanyama, Chet Holmgren, Scoot Henderson, and other tantalizing rookies have shown flashes of generational talent and ability.
This crop of first-year players is poised to make a splash while also carrying the promise of someday leading franchises to championship glory. The league's future is in good hands with these budding stars. Basketball fans worldwide can watch their journeys on RNBAStreams for free.